Wouldacouldashoulda: Rapid Results. No Excuses.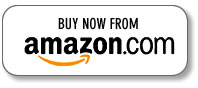 Zim. Zam. Zoom.
Wouldacouldashoulda
is a book that fuels super-sized success. Get great outcomes in record time by zapping excuses before they become roadblocks. Create norms that foster success.
Unique Features
A short, powerful course in excuse management
An entertaining collection of easy-to-apply principles
An ideal book for those who don't have time to read
High Impact Contents
Short quizzes that help you identify your excuse style
Dozens of practical, no-cost strategies for creating an excuse-free culture
Tested tips for creating a lasting advantage for you and your work group
Uses That Save You Time And Money
As a field guide to spotting excuses that stand in your way
As a handbook for stepping into a leadership role and becoming effective immediately
As a recipe for managing super-sized expectations in an ever-changing environment
As a manual for launching important initiatives
Ideas for Using Wouldacouldashoulda to Propel Success
Order a copy for each team member to use as a reference.
Discuss it in staff meetings.
Make it the centerpiece of orientation programs.
Contact us to hold a customized workshop on how to banish excuses.
Give it as a gift.
Arrange for a speech, "Lose the Wouldacouldashouldas," for your organization, professional association, or board.
Quantity Discounts and Customized Versions
For information on quantity discounts or customized versions, please call the M.R. Bradley Group, Inc. at 804-405-1731 or send email to
mbradley@bradleygroupva.com
.